Business Agreement Preparation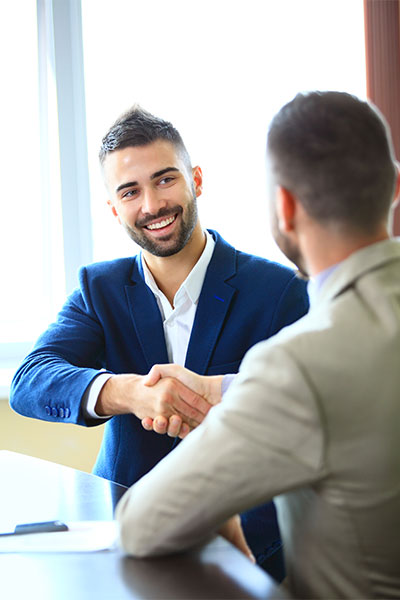 Negotiation Assistance
We regularly assist clients in negotiating agreements designed to further their business interests.  The "art of negotiation" has been learned through thousands of opportunities by our attorneys over their decades of practicing law.  We understand the need for agreements to be clear, comprehensive and yet concise.  We also know that, while not every agreement is "meant to be," managing risk and facilitating reward is essential to success in every business venture.
Our goal is always to act in our clients' best interests.  Doing so requires understanding of their business objectives and respecting their wishes.  The active involvement of our clients in the contracting process is encouraged.
As tough negotiators, our attorneys always keep their eyes on the goal of helping clients to make advantageous deals.  Whether it is something as simple as selling a single item or entering into a long-term licensing agreement, we are here to use our experience to help you in your quest for success.
With much of Ron's experience coming from his days as a corporate attorney for both Walt Disney World Company and Universal Studios, a significant number of his clients are engaged in the building construction and entertainment industries, where "dotting your I's and crossing your t's" is essential to success.  That experience can be put to use for you!
Contact us today for your free initial consultation.
Practice Areas
Business Law
Family Law

"The firm has provided a broad range of legal services to our company for many years. No matter what the issue, Ron has always been ready to apply his expertise to help navigate to a good solution. Highly recommended!"
Ted Bolin, CEO/The Flagship Companies, Real Estate Development