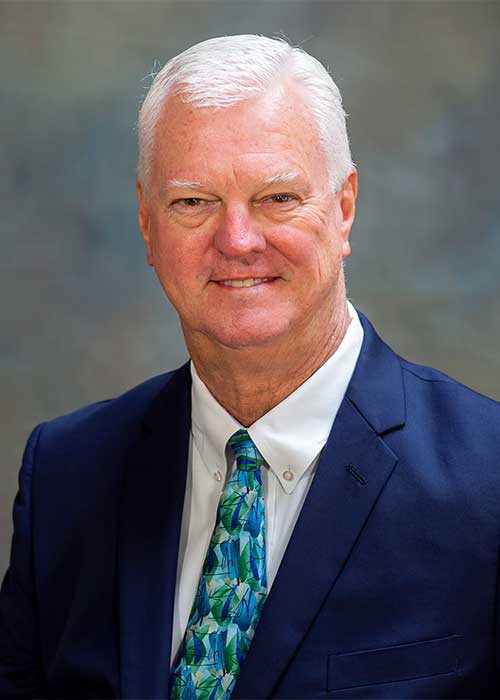 Ronald W. Sikes
Ron Sikes has been practicing law in Florida for over forty-three years and is honored to hold the coveted "Av" rating from the Martindale Hubbell Law Directory (the highest peer-review rating available).
Ron was born in Orlando, Florida, in 1952 and raised there and on the Space Coast in Titusville, Florida. He graduated from the University of Central Florida in 1974 with a Bachelor of Arts degree in Political Science. He received his law degree from Stetson University's College of Law in 1977.
Ron's career has provided a broad range of experience. While handling varied matters, he has demonstrated an affinity for an interesting mix of construction and commercial transactions and litigation and family law, with a mix of real estate law and estate planning. After ten years of private practice, he joined the Legal Department of the Walt Disney World Company in 1987 where he dealt with construction contracting issues and dispute resolution. Success with Disney led him to an opportunity to serve as Director and Vice-President of Legal and Business Affairs at Universal Orlando from 1988 through the beginning of 2001. With Universal, Ron was the leader of a large Legal Department through which he managed several billion dollars' worth of construction contracting and day-to-day operating issues.
Practice Areas
Business Law
Family Law
Having returned to private practice in 2001, Ron initially focused his attention on business law and legal matters relating to the construction industry. However, that revealed the need for a business-minded attorney to address the financial and emotional needs of clients going through divorce. The response to his plain-spoken and always focused approach to resolving marital disputes has been extremely gratifying.
Having managed multi-million dollar annual budgets, Ron appreciates the expense associated with the hiring of a lawyer. He recognizes the importance of identifying results-oriented strategies. He also works to maintain the cost-effective execution of the case plans established with his clients.
A key element of Ron's approach is his affinity for dispute resolution. While always prepared to take a matter to trial, he seeks resolution of disputes through mediation or arbitration whenever expedient and in the best interests of his clients. He is trained as a Civil Mediator and has served as a mediator and arbitrator in numerous cases.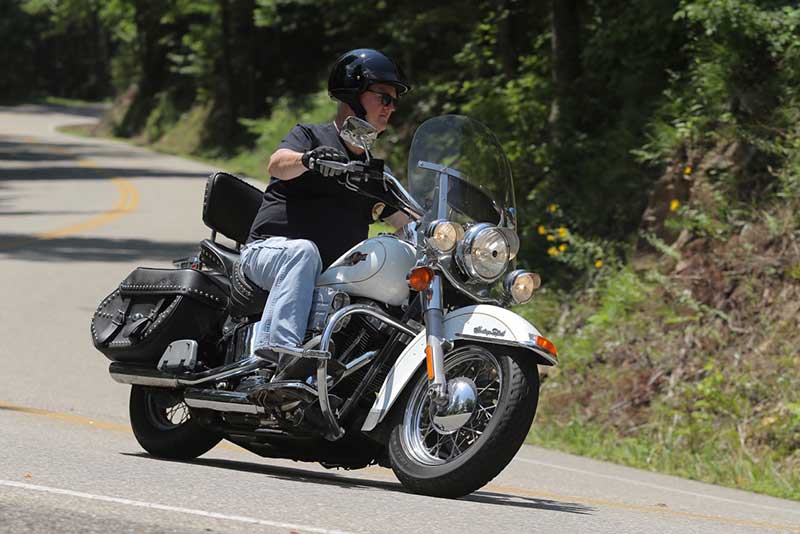 Ron is heavily involved in a number of community, civic and Church activities. With a long history of community service, he is past Chairman and President of the Board of the Winter Garden Heritage Foundation, is an Emeritus member and past chairman of the Board of Shepherd's Hope (providing free medical services to the uninsured), is an active member and past president of the Rotary Club of Winter Garden and a past member and president of the Dr. Phillips' Rotary Club. He has also served on the City of Winter Garden's Community Redevelopment Agency Advisory Board and currently serves on its Code Enforcement Board.
Ron is an active participant at The Crossings Church of Winter Garden, where he sometimes plays guitar in the Praise Band. He also is a founding member of the classic rock band "Men with Mortgages," which has helped raise hundreds of thousands of dollars for charitable causes.
In his leisure time, Ron enjoys boating, riding his Harley and performing and listening to live music.  He is married to Laura Sikes, has four children and "bonus" children and three grandchildren (so far).  He views every day as a blessing to be savored and enjoyed!