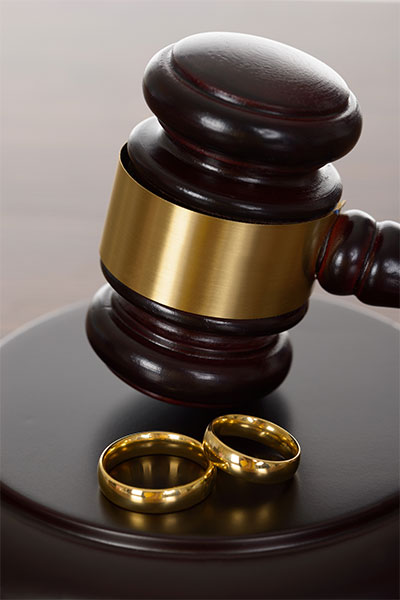 Experienced, Knowledgeable, Approachable
A divorce is one of the most difficult transitions that anyone will ever go through.  The whirlwind of emotions and the financial and logistical challenges of separating lives require resolve, a cool head and the ability to navigate what can seem to be an overwhelming task.  We embrace the opportunity to walk with our clients through the divorce process.
We begin by talking with our clients to jointly understand the issues:
why the marriage has failed and whether it can be saved;
if there are children involved, how they will be cared for: physically, emotionally and financially;
if the payment of alimony is appropriate, the amount to be paid and how the payment(s) will be secured;  and
how the marital assets and liabilities of the husband and wife are to be equitably divided.
We are particularly sensitive to the needs of the children and deal directly and decisively with custody issues.  We work with our clients to achieve resolution at or before mediation, whenever possible.  When the parties cannot reach an agreement, we do not hesitate to take a matter to trial.
Contact us today for a free initial consultation.
Practice Areas
Family Law
Business Law

"I have turned to Sikes Law Group to help me get through some very difficult custody and child support challenges. They are thorough, knowledgeable and, whenever necessary, aggressive advocates in court. I appreciate how approachable they are."
Sarah Brennan, Mother/Pastry Chef/College Professor